75k Over the Top Course
Prize Money 2022
Open Men
1st………………..$500
2nd………………$300
3rd……………….$200
Open Women
1st……………….$500
2nd………………$300
3rd……………….$200
The 75k Over the Top route will challenge those who want a little adventure but not quite to the Grizzly 100 status. You will begin up Pine Knot Avenue from the Start/Finish over to Knickerbocker Road, which is where you will make a right turn in to 2N08 fire road.
From 2N08 you will climb the famous single track Pine Knot Trail (1E01) and across 2N10. From 2N10 you will descend the Seven Oaks Trail. This trail can be loose with lots of twists, turns, and steep drop offs. Seven Oaks Trail will intersect Radford Road which will turn right to Frontline Road (1N04). You will stay on Frontline Road all the way East until you come to Southfork which will take you to the Santa Ana River Trail (SART). Hopefully, there will be lots of shade and water along here.
You will stay on SART until you come to Middle Control Road. Hang a right, taking you to Seven Oaks Road. Take a left on front line road, then you will hit Radford Road. This is a dirt climb, steep, exposed and usually very hot, but with beautiful views of Seven Oaks and San Gorgonio.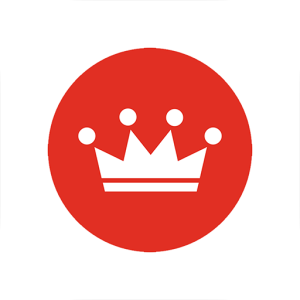 STRAVA King/Queen of the Mountain
The Radford Climb will challenge the best rider, which is why we have our STRAVA King/Queen of the Mountain competition here. This will take some time, so make sure you are well hydrated.
Once back on top, you will travel the famous Skyline Trail and continue West back to the Pineknot Trail (1E01). You may want to take the photo op here at Grand View Point to show off where you have been. Descend back down 1E01 to 2N08, which will then lead to Knickerbocker Road and back to the Start/Finish line for a celebration!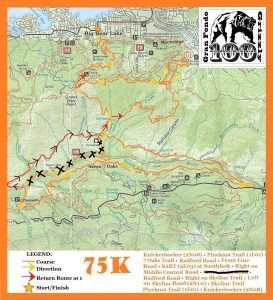 Other Route Descriptions
Course Descriptions are Subject to Change