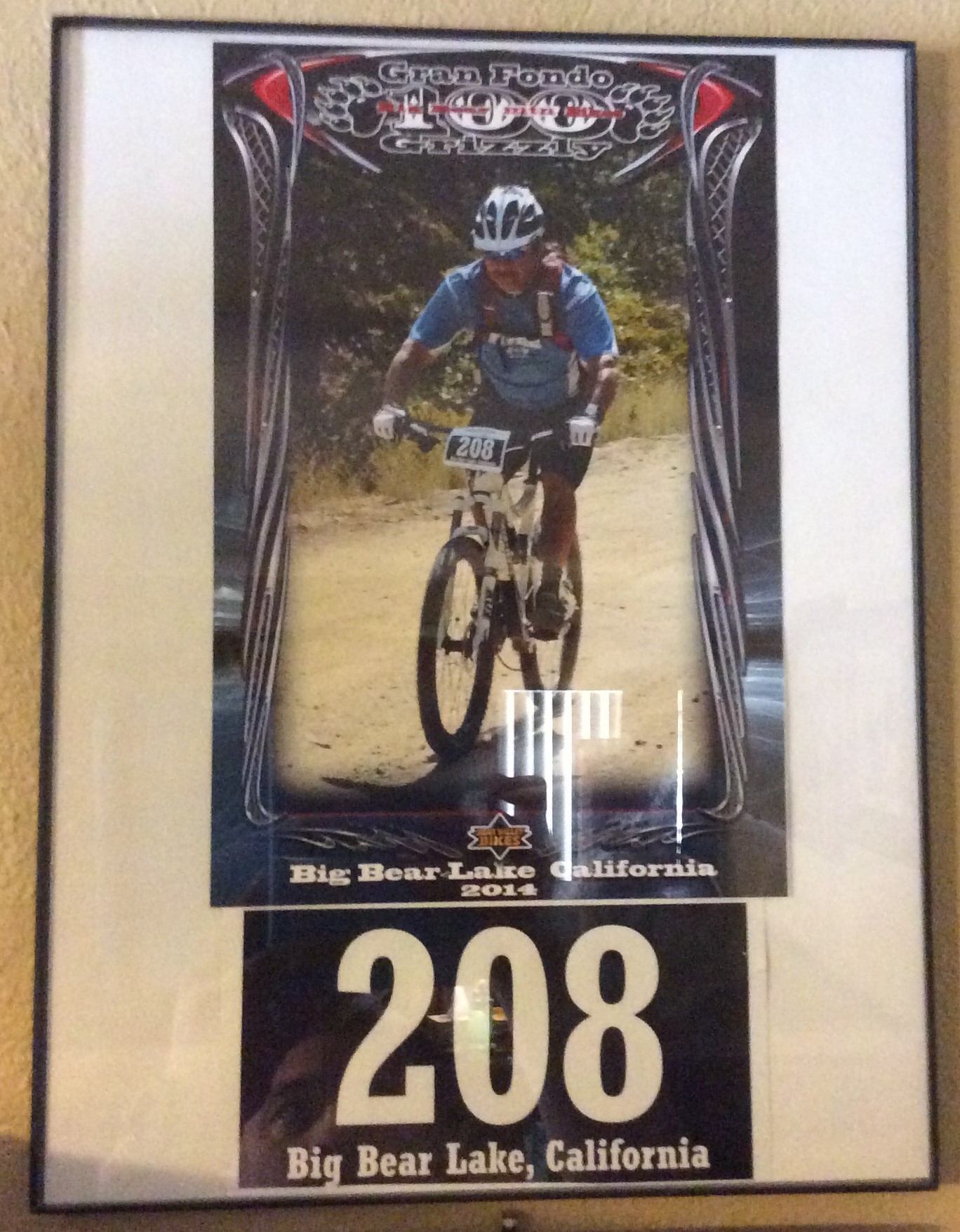 Hi I'm Aaron Garcia.  I'm 49 yrs old live in Victorville.  I've been riding mountain bikes for 21 years and have been racing in Big Bear for many years. I used to race the Am-Cup Series.  I now race super-d in the men's sport category.
I ride a Santa Cruz Blur. I love riding the Grand Fondo event.  I'm doing the 20k course.  It's a fun course, no pressures – just go out and have good time riding your bike.
It's a great family event and nice that the finish line is in the Village. I'm looking forward to the up coming Grand Fondo.  See you all there!!!!!