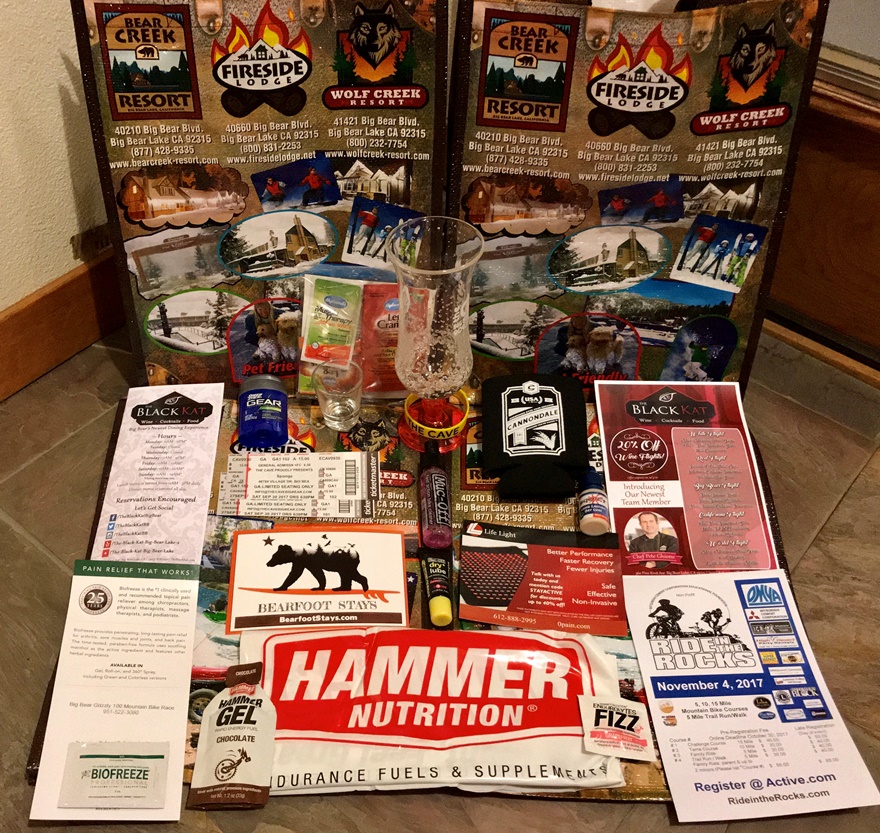 The rider bags have been stuffed full of great goodies for the participants of the 2017 Big Bear MTB Gran Fondo/Grizzly 100!  Check out the swag!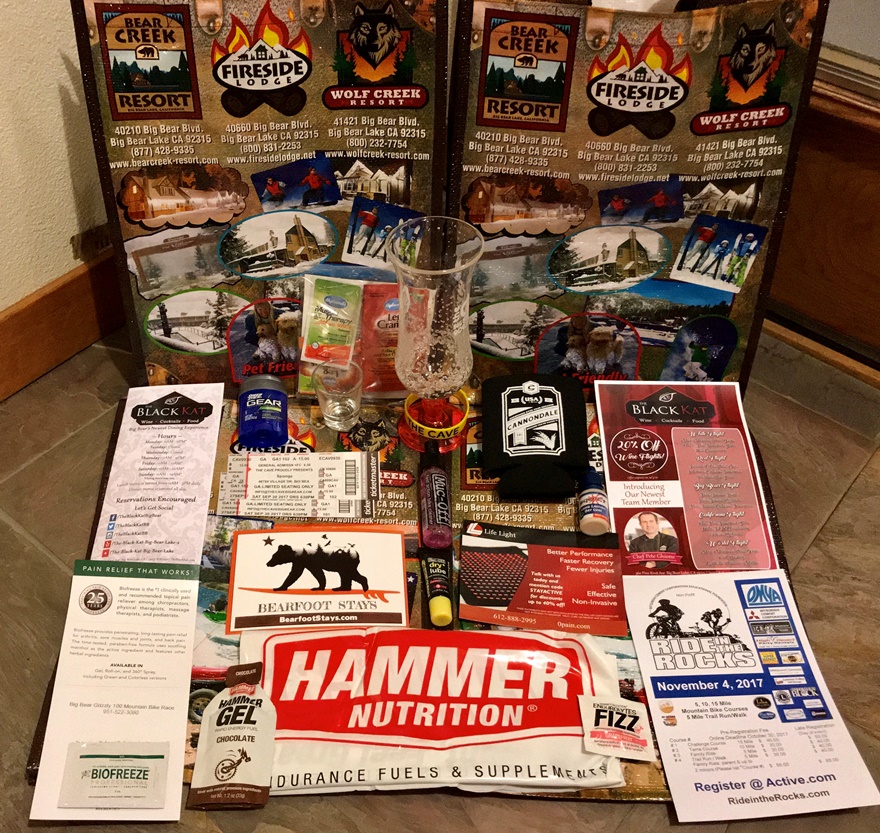 Special thanks to the following individuals and companies who have graciously contributed their items:
The Cave Big Bear/Dave Stone
BioFreeze
Ride the Rocks
Anti-Fatigue
Cannondale
Specialized
We would also like to thank the volunteers who spent several hours preparing the bags!  We cannot do this without you either!