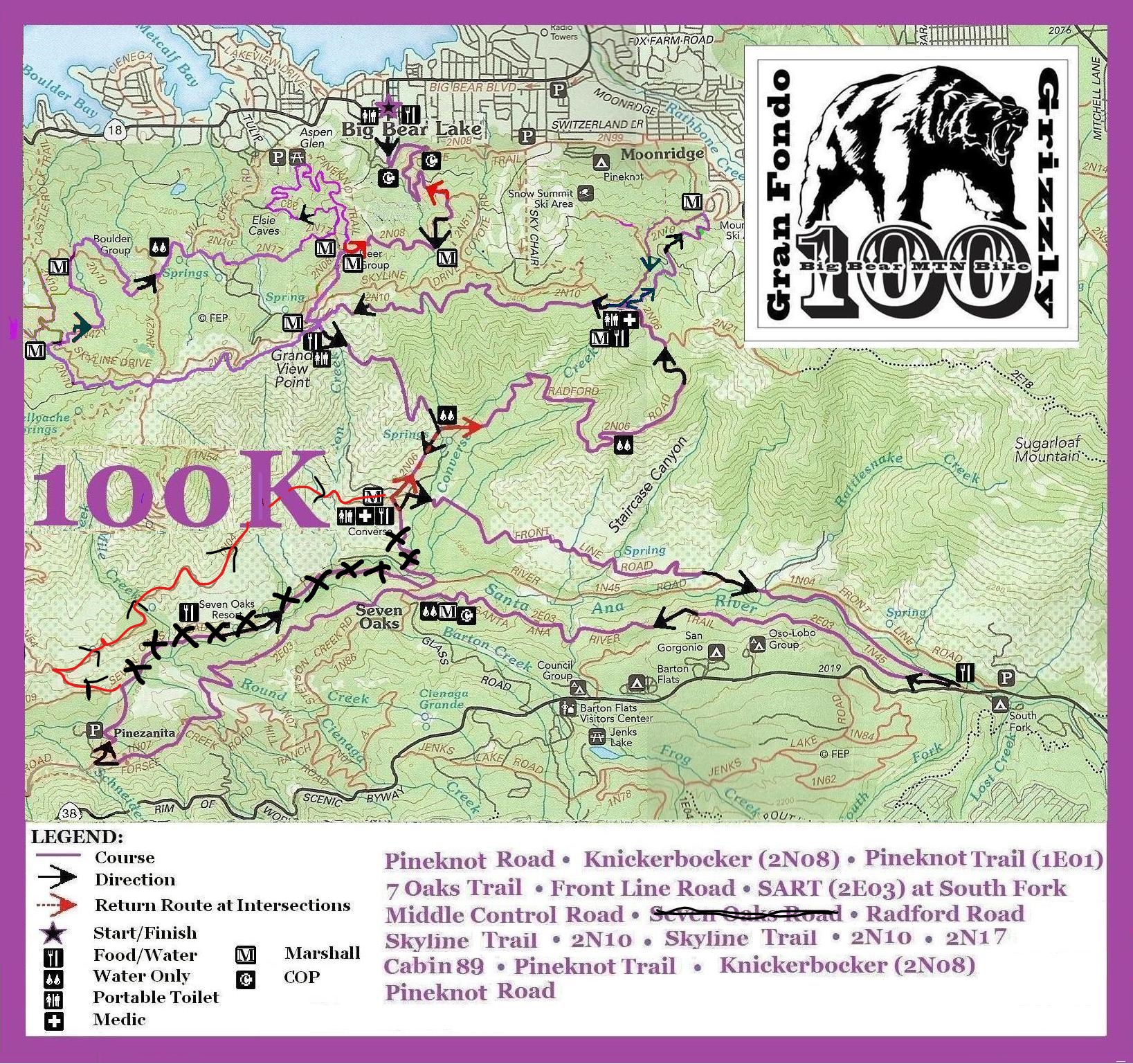 *Please be aware there have been some course changes for*
*the 100k and the 75k this year*
After SART we will not be using Seven Oaks and Glass Road to link back to Radford Road. Instead, you will make a left on Frontline Road which will instead take you to Radford Road.
Derek will post new Strava maps ASAP.