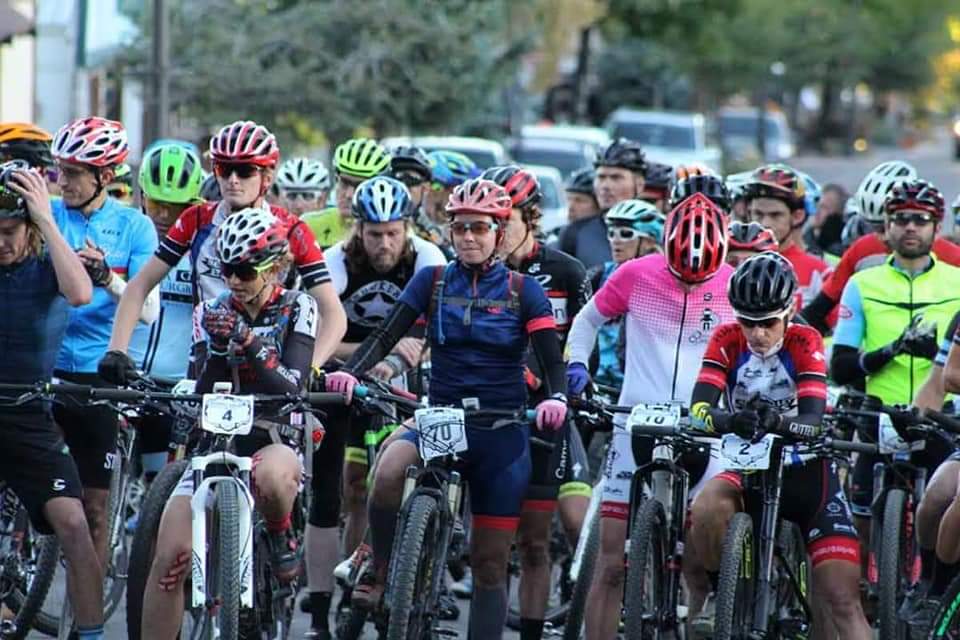 RIDER INFORMATION
Rain, Snow or Shine: This evet will take place regardless of weather conditions, so please come prepared. 
Event Shirts Available: While event shirts were available for purchase if you registered by September 15, some additional shirts will be available on-site for purchase at check-in and in the Expo area. 
Lodging: Please see our website for links to our Grizzl100/75 sponsor Big Bear Visitor's Bureau (bigbear.com) for all lodging, including private vacation home rentals. Check out Robinhood Resort for motel lodging right at the core of Friday night registration/packet pick up. 
Number Plates: Riders will be issued number plates which must be attached to the front handlebars of your bike at all times. The number plate is extremely important in the timing of the event. Anyone who does not display the number plate may be denied SAG services, aid station provisions, an official time and a finishers' award. 
Aid Stations: Aid stations are placed approximately 1-8 miles apart. Distance Charts are available. Aid stations will offer water and energy drink, as well as a variety of fuel, such as bananas, peanut butter pickles, etc. 
Personal Sag Vehicles: Personal SAG vehicles are NOT allowed on Forest Service Roads. Parking is only allowed in designated parking areas along the course A USDA Forest Service Adventure Pass is required to park in some of these areas. We suggest 75/100k course riders/racers have a personal SAG or family meet them at Seven Oaks Campsite Aid Station where we have space under the trees and next to the stream. Restaurant/market on-site for family, plenty of parking. 
Check Points: Riders must check in on the 75/100k course Aid Stations. There will be someone very visible with a clipboard to check you off. This is for your safety and to ensure that no one gets lost, as well as to report your progress back to event staff at the Start/Finish. The number plate is very important, so please remember the number and yell it out as you ride past a check point if you choose not to stop. 
What to Carry With You: It is very important when you are on the trails to carry your personal identification and medical insurance card. Please carry the EMERGENCY CONTACT cards we are providing to you. We also recommend planning ahead and having all that information in one place. You should also plan for any and all contingencies, and have your water bottle, sunscreen basic tools, spare tire, and a pump. It may take SAG longer than you want to catch up with you. 
Weather could be very warm, or could be quite chilly (cold) on the Ridgeline. Please watch BensWeather.com for the most current conditions. You may want a jacket….or a swimsuit at Oasis! Be prepared! 
Most of all, carry a good attitude!